THE CONCOURS
ROMA ETERNAL BEAUTIES
"BELLA COME ROMA" IS A FERRARI SPIDER 1960


The Ferrari 250 GT California has been proclaimed by Gianni Letta, the president of the jury, the winner of Reb Concours 2021. Just one look and the car conquered the visitors, instilling in them emotions. In its category the Ferrari had to fight against a smart Aurelia B24 and an aggressive Mercedes SL 330 Roadster. But finally the aerodynamic of the California, absolute masterpiece of Pininfarina, skipped heartbeat to the President. This particular model of Ferrari is very often presented at the classic cars auctions.
70 models of cars took part to the Concours, divided in several categories. Among the French cars, Antonio Di Bella, correspondent RAI from New York, fell in love with the Citroen DS21Chapron coach-coupé model Le Leman; among the Porsche the president of the Corte dei Conti Tommaso Miele choose a Carrera 2000 S dated 1969; Tomaso Trussardi was enchanted by a Miura Lamborghini; Nicola Bulgari had to choose among the British cars and he decided for a Bentley 1937, bodyworked Gurney Nutting; Cesara Buonamici, journalist of TG5, awarded an Ermini 1951; the national coordinator of Base Marco Bentivogli was seduced by the room and the sensation of freedom of a Buick roadmaster woody dated 1951.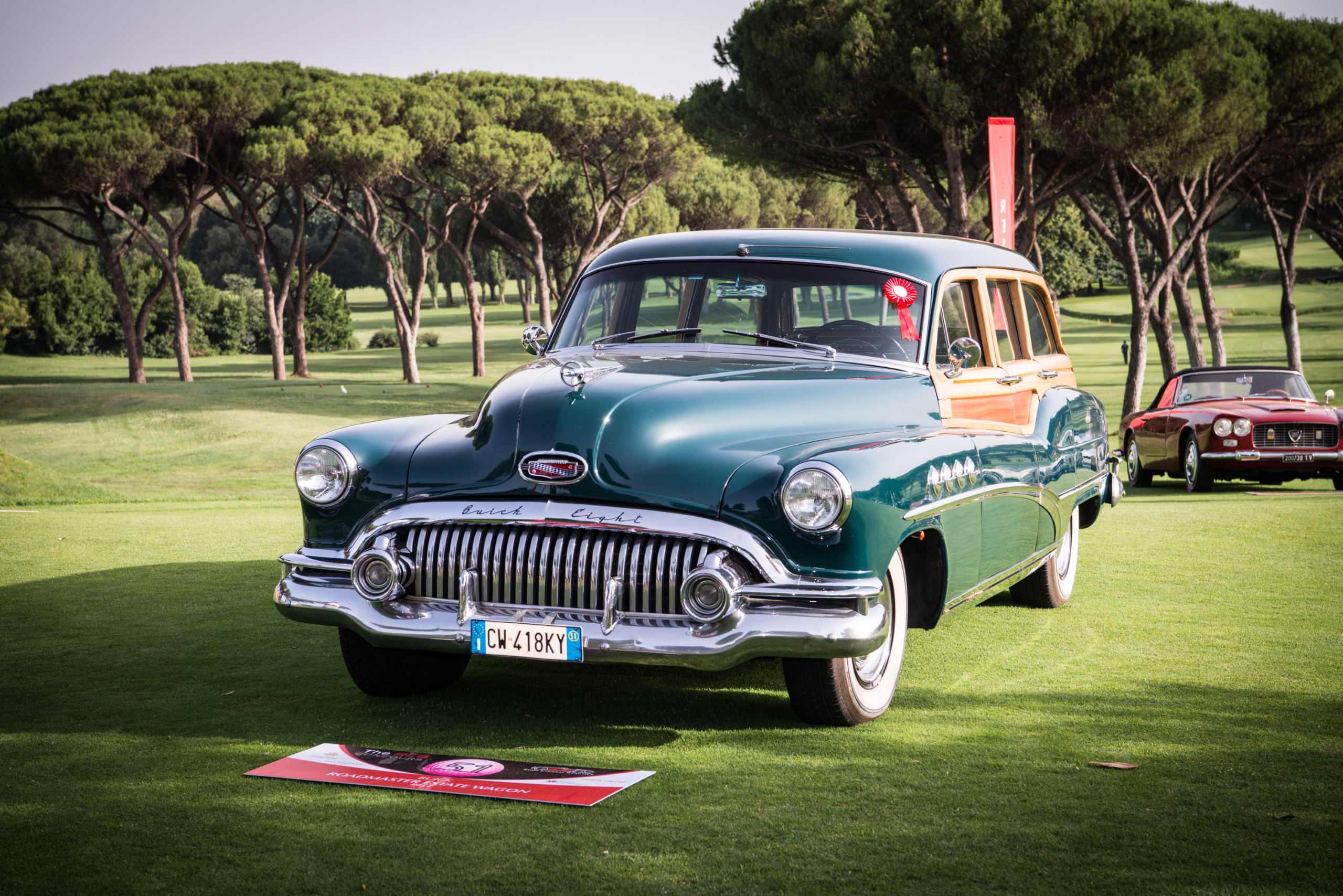 Michele Placido would have been very happy to go back home on a light blue Austin Healey. And more: Mariella Mengozzi, director of the Car Museum in Turin, would be very glad to exhibit the Lancia Epsilon dated 1912, that took part to the Targa Florio in 1913, in her museum. The ex Economy Minister Giovanni Tria did not have any doubt to assign the prize for the 'spider' category to a Jaguar XK120 OTS. Another Jaguar XK150 was judged "the most tv setting" by Luca Bernabei, AD Lux Vide. Yari Gugliucci, eclectic theatrical actor, imagined a Porsche Speedster 356 on stage.

Thanks to the presence of Alfa Romeo it was possible to admire the 2900 8C and the 33 Stradale coming directly from the Alfa Romeo Museum in Arese. On this occasion they also presented the Giulia GTAm.
Special prizes were given by Hetica Capital through Cesare Fiorio to the Aurelia B24. A Mercedes 190 SL was judged "Timeless car" by Luca Castellani, global manager of Parmigiani Fleurier. The Gentlemen drivers award 2021 was conquered by a wonderful Alfa Romeo 1750 dated 1929. And at least the prize of Golf Acquasanta Club was given to the Cisitalia Gilco.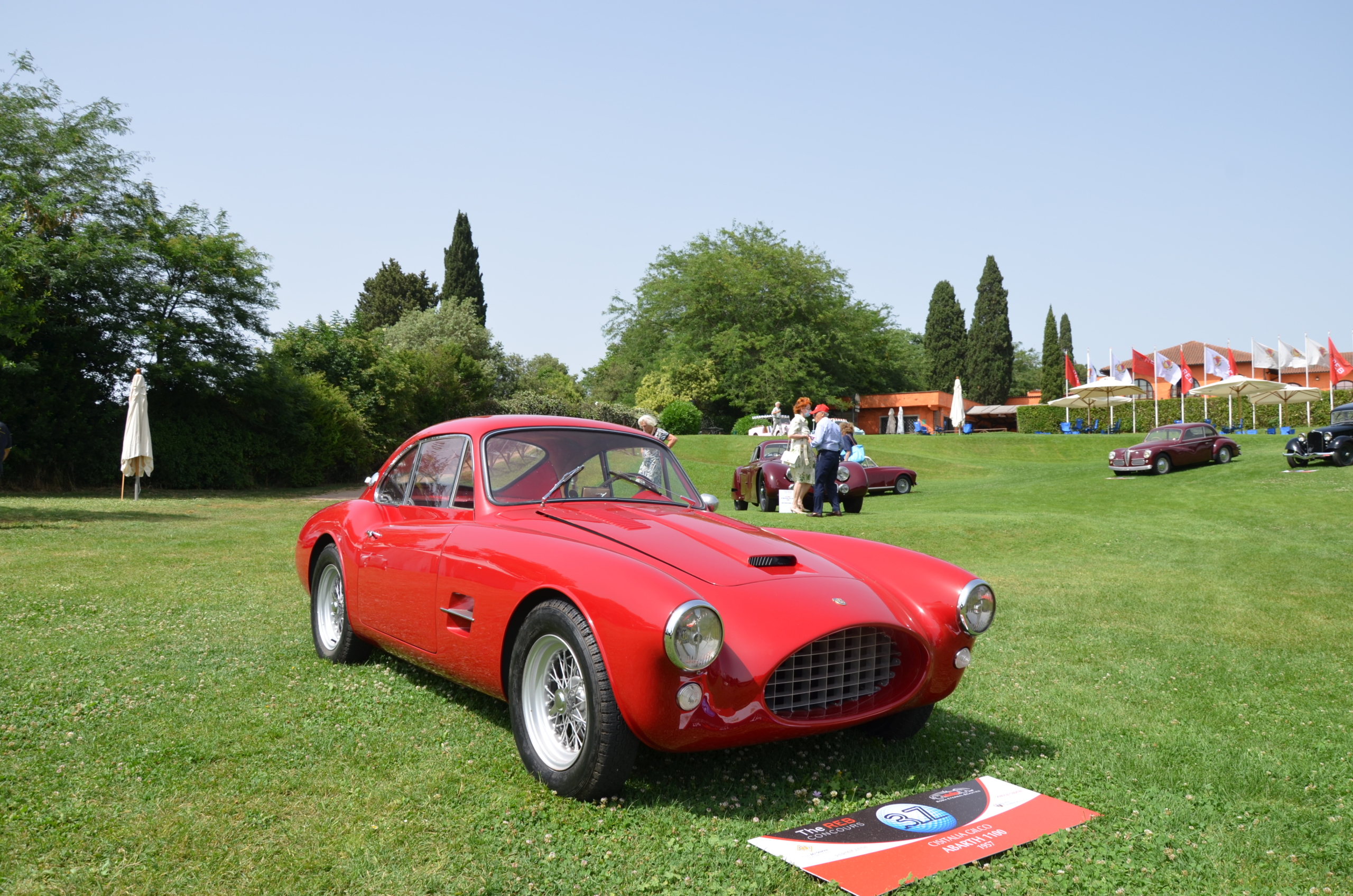 Aci Storico celebrated at the Reb Concours the anniversary of the 100 years of Moto Guzzi, exhibiting eleven beautiful motorcycles representative of the century.
As in the first edition it was the Fanfara of the Polizia di Stato to inaugurate the three days event. Everybody contributed to collect funds, destined for the needy, for the Circolo San Pietro, the institution of volunteers born in the Capital in 1869, that answers directly to the Holy See.
Francesco Arcieri
president of The Reb Concours